Laptop, PC and Mac Repairs
Creative IT is one of London's leading IT suppliers, providing software and hardware repair and upgrade services for PCs and laptops to homes and businesses all over London.. We have been established for 15 years and have built our reputation on customer service, offering IT solutions of the highest standard at competitive rates.

Serving customers London wide
In addition to our main site in Bermondsey SE1 which covers south east London, Creative IT has now opened an additional repair centre in Victoria SW1 to provide fast and cost effective PC and laptop repairs to customers in central and west London. Both repair centres offer a walk in service Mon to Sat 9:00 – 18:00 with no prior appointment required. If you need to get your computer fixed urgently, we can also offer a While You Wait service for certain types of repairs.

Fast on site same day repair service
All computer repairs are carried out on-site in our workshops which are fully equipped with all the equipment our experienced technicians need to carry out every type of repair. Creative IT's repair service is not only quicker but also more economical as we do not need to send laptops back to the manufacturer for repairs.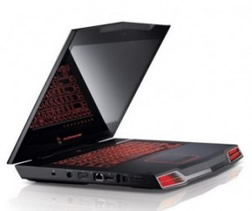 Our workshops in Victoria and Bermondsey can repair all leading makes and models of PCs and laptops including Acer, Apple Mac, Alienware, Dell, Sony and Toshiba. We keep a large stock of spare parts such as screens, keyboards, power jacks, memory cards, hard drives and motherboards. This means that in most cases we can complete repair and replacement work on the day we receive your computer though more complicated repairs may take a little longer.

One stop shop for all PC repair and laptop repair services
Creative IT's computer repair team has the expertise to diagnose any kind of IT problem quickly using the latest diagnostic software and recommend the best solution. Our highly trained engineers can resolve any hardware or software problems including:

LAPTOPS: We can repair or replace LCD and LED screens, hinges, keyboards, power jacks, fans and hard drives. Our technicians have the expertise to do reflow work on graphics chips, a service few other laptop repair companies offer.

PCs: Our technicians can carry out component level repair on all types of motherboards and logic boards, replace hard drives and optical drives. We also advise on upgrades of memory (RAM), CPU, graphics cards and hard drives.

APPLE MAC: We offer a complete repair and part replacement service for all Apple Mac laptops and desktop models including Macbook, iBook, Macbook Pro, MacBook Air, iMac, PowerBook, Mac Pro and Mac mini.

SOFTWARE: We can assist with corrupt operating systems, booting up Issues including Blue Screen problems, virus removal, corrupted drivers and Registry issues.

DATA RECOVERY: If your computer is irreparably damaged we can carry out data recovery from hard drives and other storage media and transfer retrieved data on to a new hard drive.

Contact us
Creative IT is happy to provide a quote for any laptop repair, computer repair or software assistance you require. For a fast, efficient repair service call Creative IT on 020 7394 2520 or email us at info@laptoprepairfix.co.uk
Both Creative IT's offices are open Monday to Saturday, from 09:00 to 18:00 hrs. You can drop your HP laptop in anytime during opening hours and do not need to make an appointment.